Send Robocalls To Everyone Instantly!
SendCalls offers an extremely reliable voice broadcasting service at a fraction of the cost compared to other robocall companies. SendCalls offers an affordable solution so that everyone can take advantage of our mass notification system.

or
LEARN MORE....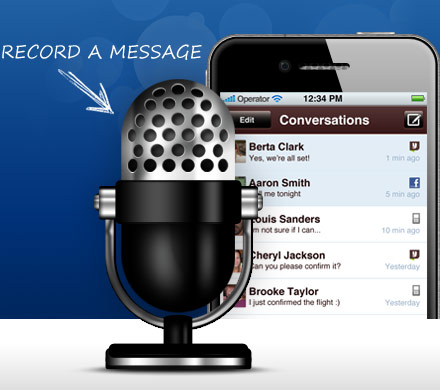 SendCalls.com does not allow any unsolicited sales/promotional calls to be sent from our system - your account will be terminated immediately if you're found doing so. Please be aware that some states prohibit or limit the use of political robocalls and robocalls in general. For example in North Dakota, Indiana, and California political robocalls are not allowed. Please make sure you double check your local and state laws to make sure you're compliant before sending any robocalls out.
Features
Robocalling Service
No phone lines or hardware required, you can access your send calls account from any computer or mobile device.

READ MORE

Fast, Affordable, Reliable
Reach millions of people with the click of a button when using our reliable and afforable robocalls.

READ MORE

100% Satisfaction Guarantee
SendCalls offers free stats of all calls sent out and will not charge you for any robocalls that are unsuccessful.

READ MORE
What Groups Use Us As Their Call Blasting Service?
Church Call Blasts
Churches and religious groups can send informative call blasts to their entire congregation in a matter of minutes.

Emergency Call Blasts
Perfect for emergency situations where you need to send a call blast to a large group of people within minutes.

Sports Call Blasts
Coaches can send a call blast to parents and players regarding upcoming games, cancellations or planned team events.
School Call Blasts
As a teacher you can keep in contact with your students and their parents by sending out routine call blasts.

Non-Profit Call Blasts
Send out call blasts for your non-profit alerting the community of upcoming fundraisers and special events.

Camp Call Blasts
Set up parent notifications via call blast while you look over their children at camp.